HOME
WELCOME
PHOTOS
PROEFNUMMER
THE FORGOTTEN ONES
NEWS
LINKS

International Magazine De Indo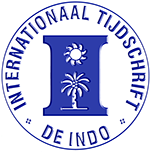 After the Indo Community Center "De SOOS" stopped in 1988, "De INDO" magazine was granted permission to continue with using the old symbols and colors. And when the magazine contents contained news about countries all over the earth, it did not take long that the title could be expanded into International Magazine. After all, being read in 17 countries outside the USA gave them that right.
What is happening nowadays ?
As the official magazine of the Indo Community Center "De SOOS", Inc.
We covered all the news and events of this organization as long as they existed, 1963 - 1988
DOWN
Memory lane
TRADITIONAL CELEBRATION OF
SINTERKLAAS EN ZWARTE PIET
Oom Louis Parker 100th Birthday Party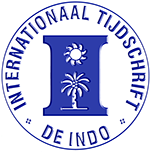 International Magazine De Indo
19830 Calle Senita, Walnut, CA 91789
Phone : (909) 598-2996
Email : goeladjawa1@gmail.com

1997 © International Magazine De indo. All Rights Reserved. Terms & Conditions.